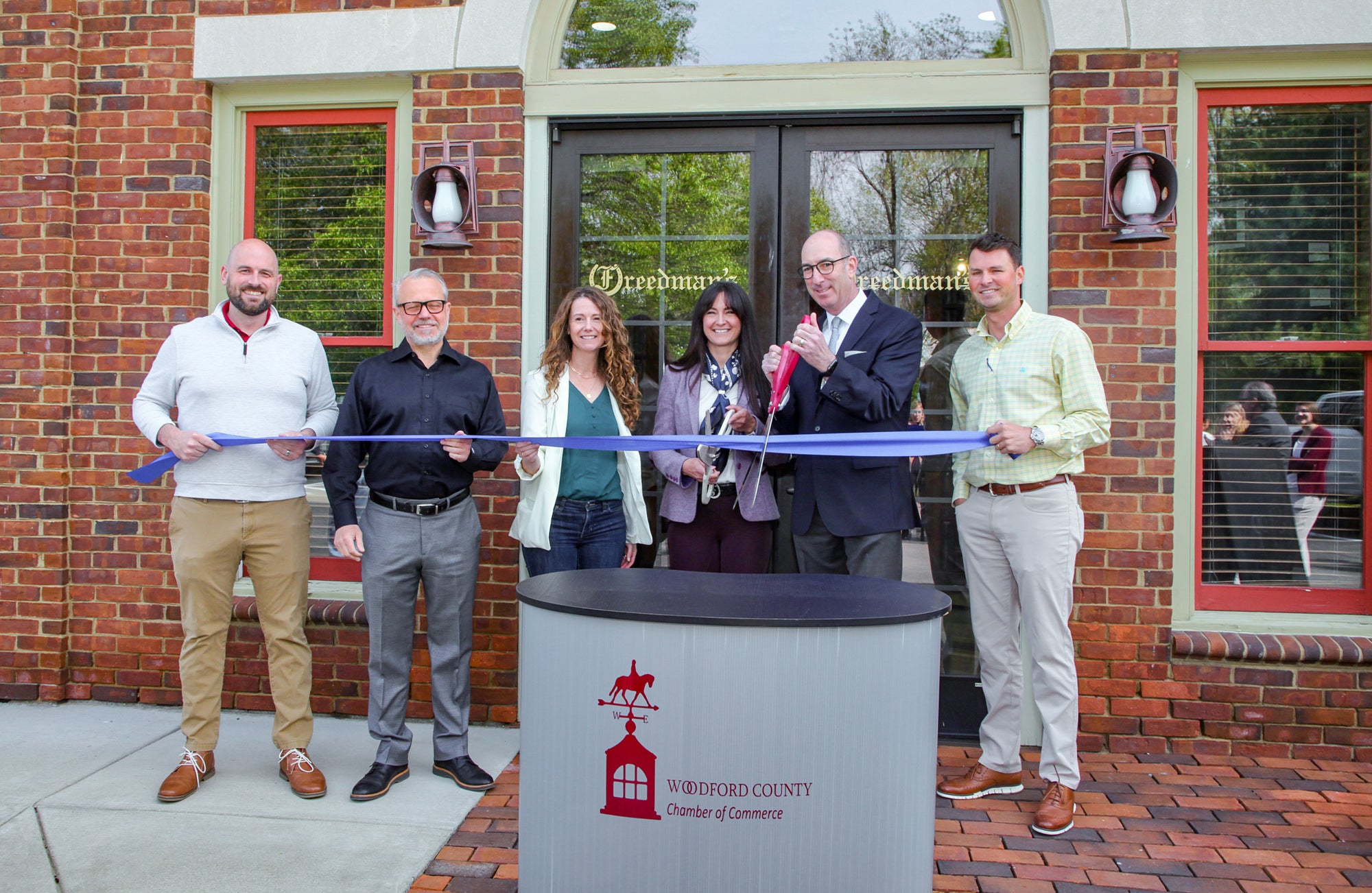 Articles & Blogs

Ribbon Cutting Celebration of Midway Boutique & U.S. Flagship Store
Freedman's Expands to a Larger U.S. Flagship Boutique, Increasing Offerings
Successful Ribbon Cutting and Grand Opening this Past Week in Downtown Midway
(Midway, Ky. – FREEDMAN HARNESS) – The ribbon cutting that took place this past Thursday was just the beginning of another chapter in Freedman Harness & Saddlery 's (Freedman's) already long and distinct history. Freedman's was established in 1802 with the goal and passion for creating the highest quality saddles, bridles, and leather goods out of the finest materials. Many decades and six generations later, Freedman's Boutique has been located here in Kentucky for the past 17 years. With its well-known storefront in Midway, Freedman's jumped on the opportunity to move into a bigger building in the same town nestled in the heart of horse country.
The ribbon cutting ceremony took place on April 27 at 10:30 a.m. at the new location. Attendees included the Woodford County Chamber, the Mayor of Midway, Stacy Thurman, and other distinguished officials and members of the local equestrian community. The opening celebration included a tour of the Boutique, refreshments from Woodford County establishments The Amsden and The Midway Bakery, and an open house style celebration to highlight the new space.
With the goal of serving as a cornerstone establishment for the town of Midway and a gathering place for local equestrian education, this new Freedman's location will serve the equestrian community throughout Central Kentucky and provide superior, world-class leather horse furnishings and lifestyle products, while embracing the friendly culture of the quaint town of Midway, Kentucky.
"My wife, Nicole, is American, I'm Canadian, but Midway is home," said President and Owner of Freedman's, David Freedman in his speech at the ribbon cutting ceremony.
Midway is home to many long-time Woodford County residents in love with the area, and now has a beautiful space that Freedman's has once again made home.