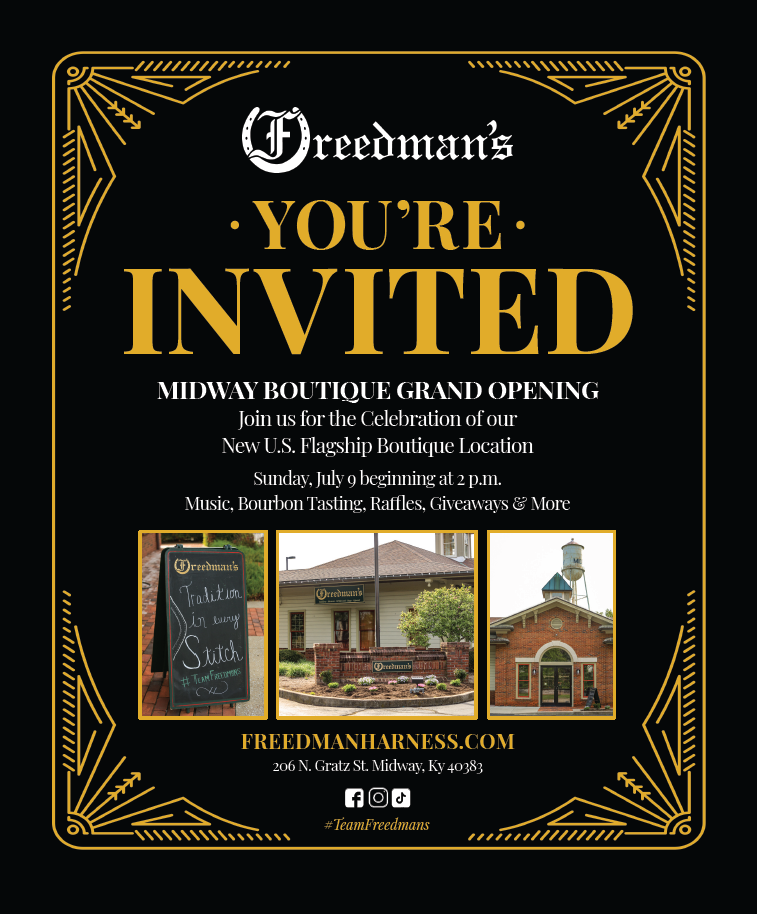 Articles & Blogs

You're Invited to Freedman's Grand Opening Celebration
Please plan to join us on Sunday, July 9 beginning at 2 PM EST to celebrate the Grand Opening of our new Midway Boutique and U.S. Flagship Store. We are excited to celebrate with you. 
Light fare and drink catering will be provided by our Midway neighbor, The Brown Barrel. Enjoy select bourbon tasting from Bardstown Bourbon Company and bluegrass music from local Kentucky musician, Ben Jones. 
We'll also be offering an in-store and horse show special through the Junior League Horse Show when you make a purchase - details at checkout! 
If you think you plan to join us, please RSVP here!
Plus, five bronze sculptures will be on display and available for purchase by the famed artist Alexa King. See more of her work here.
Parking will be limited, but please feel free to find general parking around the city of Midway. Store location is:
206 N. Gratz Str.
Midway, KY 40347
We can't wait to see you there!