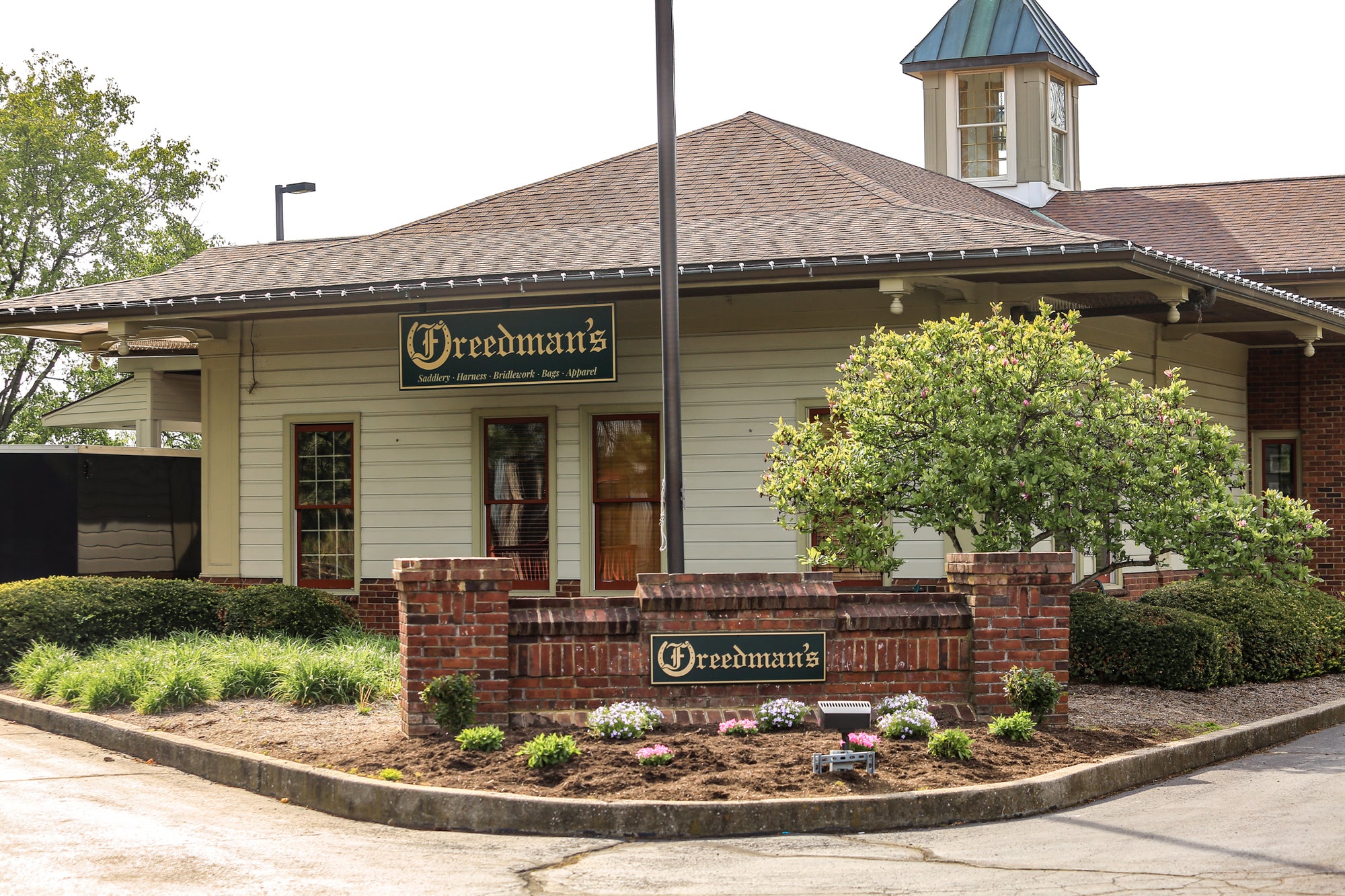 Employment Opportunities

Now Hiring: Operations Manager
Position summary:
Freedman's is unlike any other, we don't just sell products, we foster a tradition of quality craftsmanship with the finest materials and a commitment to excellence that dates back six generations in the equestrian world. Our US Operations Manager leads the operation thru this lens and creates an environment that delivers unforgettable customer service and top-notch sales.
As the US Operations Manager, you'll lead and oversee all logistic aspects of our operation from head to tail. From inventory thru warehousing, strong relations with several key departments in the home office are essential as you lead operational decisions based on marketing and sales goals. You'll communicate effectively with the team to maximize performance and overall operational optimization.
A level head and a calm, focused manner is essential in leading our logistics team. And no matter how busy it gets, you're always focused on getting the team to work hard, work together to help exceed sales targets and maximize output. That's the challenge as well as the reward.
Key Duties:
Lead and manage all day-to-day operations in warehouse from head to tail
Manage hiring and training of employees for warehousing duties
Work closely with Toronto based management team and Retail team in Kentucky
Assist head office team with forecasting, purchasing, analytics and trends
Manage inventory and warehousing both on-site and off-site
Travel to core industry events throughout the year to assist with our pop-up displays
Leads physical scanning, packing and moving of product for Pop-up horse shows and other events according to Merchandising Plan provided by Head Office
Warehouse maintenance and organization
Ensure that all merchandise and product received at the store is processed in accordance with established programs and procedures and that the department area is organized and maintained
Perform and oversee daily shipping duties efficiently and effectively with close attention to detail to ensure that orders are properly picked, packed and shipped and arrive on time
Processes incoming deliveries as instructed with strict adherence to proper counting, barcoding, shelving and stocking procedures
Quality Control of inbound products received with reporting to head office
Operates POS program to complete daily inventory paperwork
Participates in cycle counts; carefully operates electronic Inventory counters to record data in POS program for adjustments/transfers
Stays familiar with all current and new products and their marketing plans to ensure that there is stock to support the plans
Maintains excellence in providing clear, timely and polite information to clients regarding shipments, damages and re-orders, etc.
Excellent organizational skills with the ability to prioritize tasks and achieve deadlines
Experience working in fast paced environments where attention to detail is key
Ability to adapt to change and accept responsibility
Qualifications
‪Prior shipping/receiving experience – minimum 2 years
Warehouse experience – minimum 2 years
‪Retail experience – minimum 2 years
‪Equestrian industry experience- minimum 5 years
Requirements:
Thorough understanding of the horse industry
Professional appearance- business casual attire required
High level of organizational skills and ability to follow directions
Must be able to physically maneuver and handle racks and carts of merchandise
Standing and walking for long periods of time and climbing ladders
Lifting of up to 50 pounds may be required
Education Requirements:
High School Diploma
Bachelor's degree preferred
Personal Characteristics:
Leader
Excellent communication skills
Outgoing personality
Excellent Interpersonal skills
Self-starter
Problem solver
Proficient at multi-tasking
"GET IT DONE" attitude!
Skills
Excel, Word, Outlook, Inventory software preferred
Send your resume, cover letter, and references to nicole@freedmanharness.com.