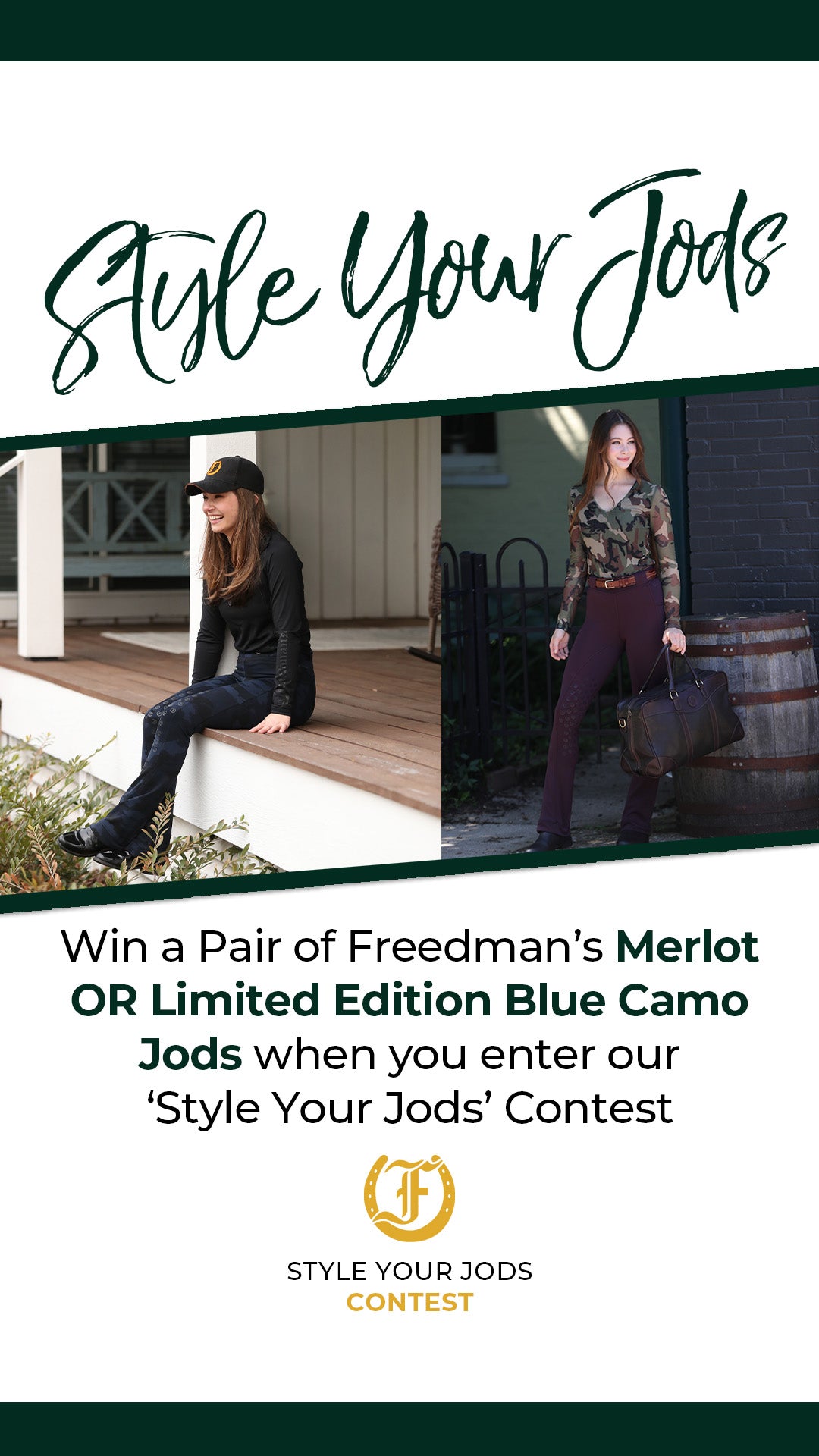 Keep It Social

NOW CLOSED FOR ENTRIES! March 2023: 'Style Your Jods' Contest - Win a Pair of Merlot or Limited Edition Blue Camo Jods! All the details below!
Want to win a pair of Freedman's Tous les Jours Performance Jods in Merlot or Limited Edition Blue Camo? Here's how to enter to win...
Step 1: Select one of the following three categories:
At the Barn
In the Ring
On the Town
Step 2: Submit Your Entry
Declare Your Category.
Put together a Storyboard, Photo, or Video explanation of your Styled Look (samples below). 
Use ANY color of Freedman's Jods, plus two other Freedman's products in your submission.
Create an IG Reel or IG Story with your styled look, tag us @freedmanharness or email to julian@freedmanharness.com by FRIDAY, MARCH 31. 
*Only submissions  that  meet all criteria above will count towards entry!
How to Win:
#TeamFreedmans at the Midway Boutique will select their three favorite styles from each category from the submissions. The nine finalists will then be voted on by all of #TeamFreedmans on Instagram on Friday, April 7!
Get your submissions in now!