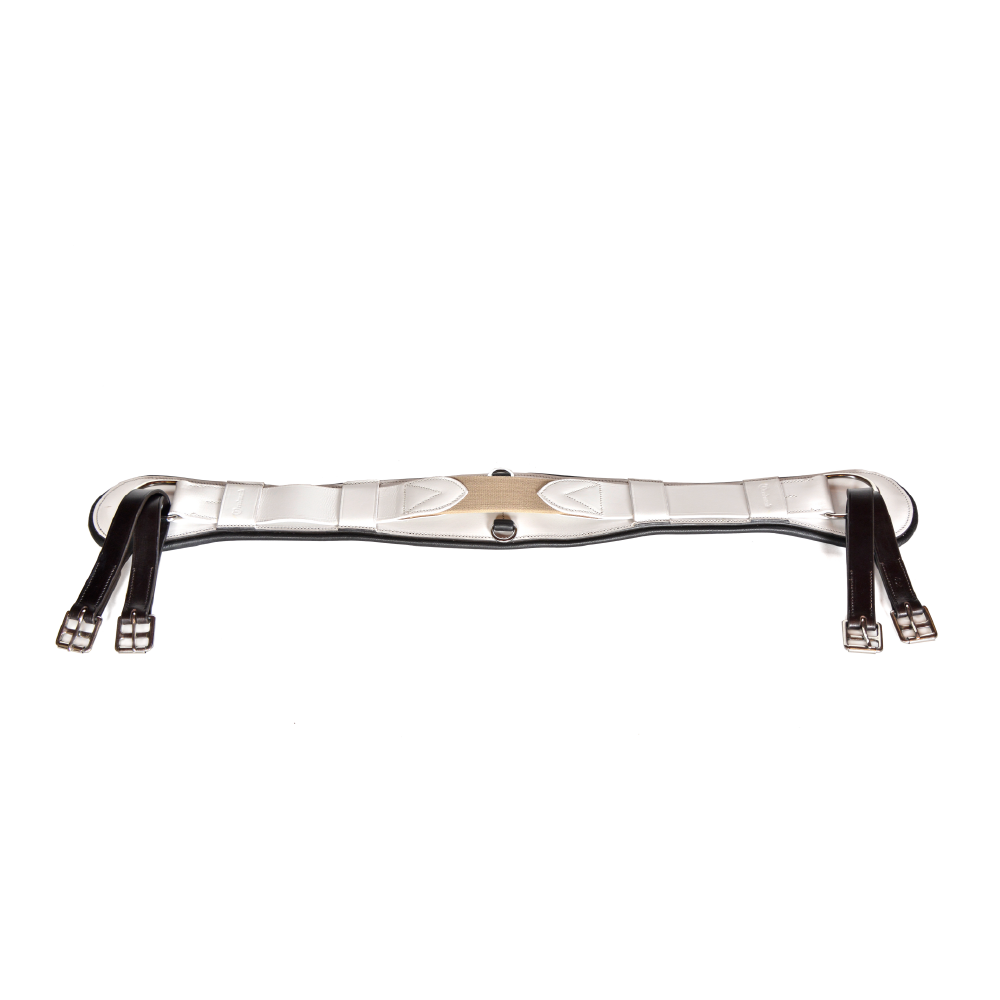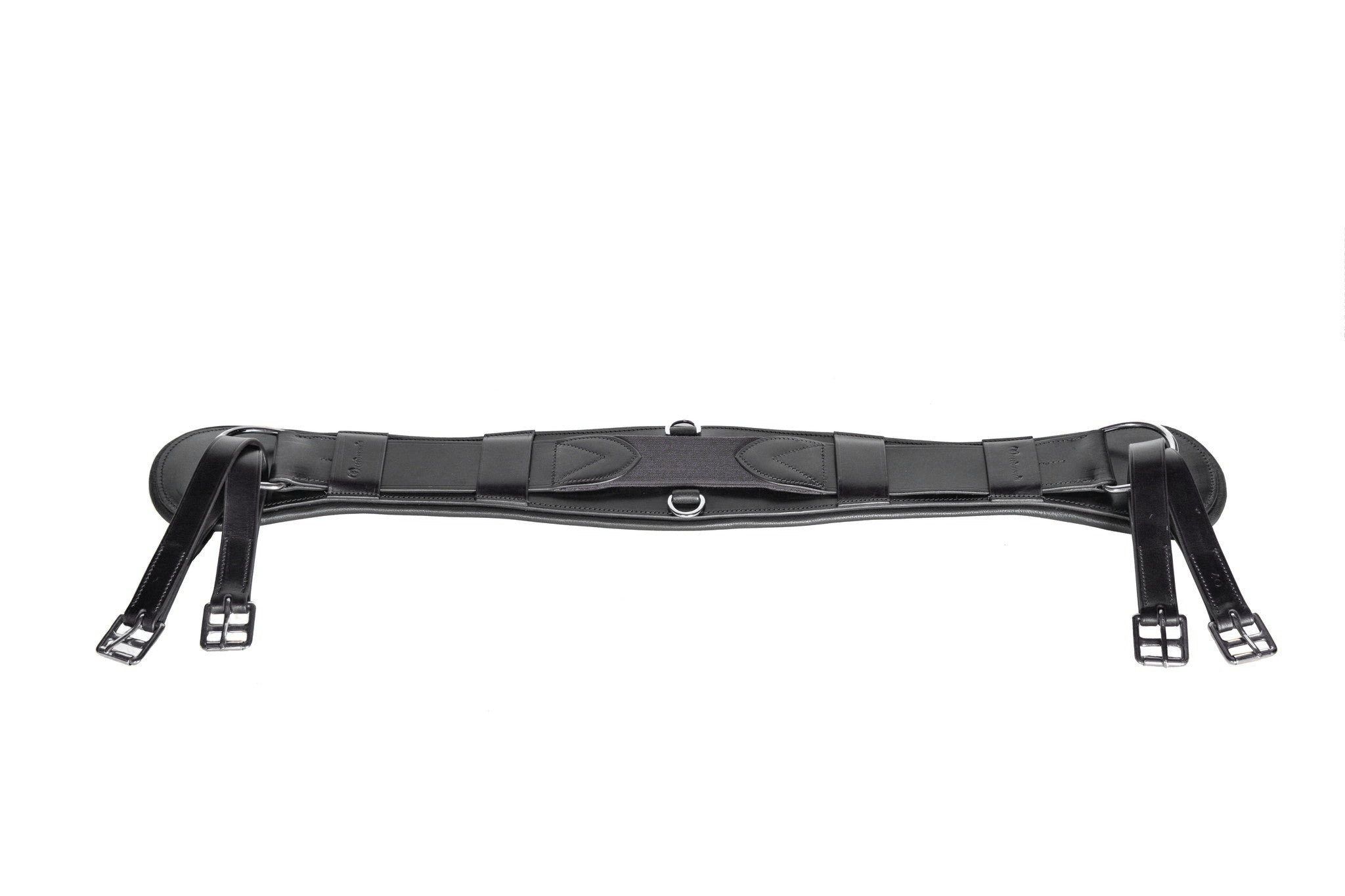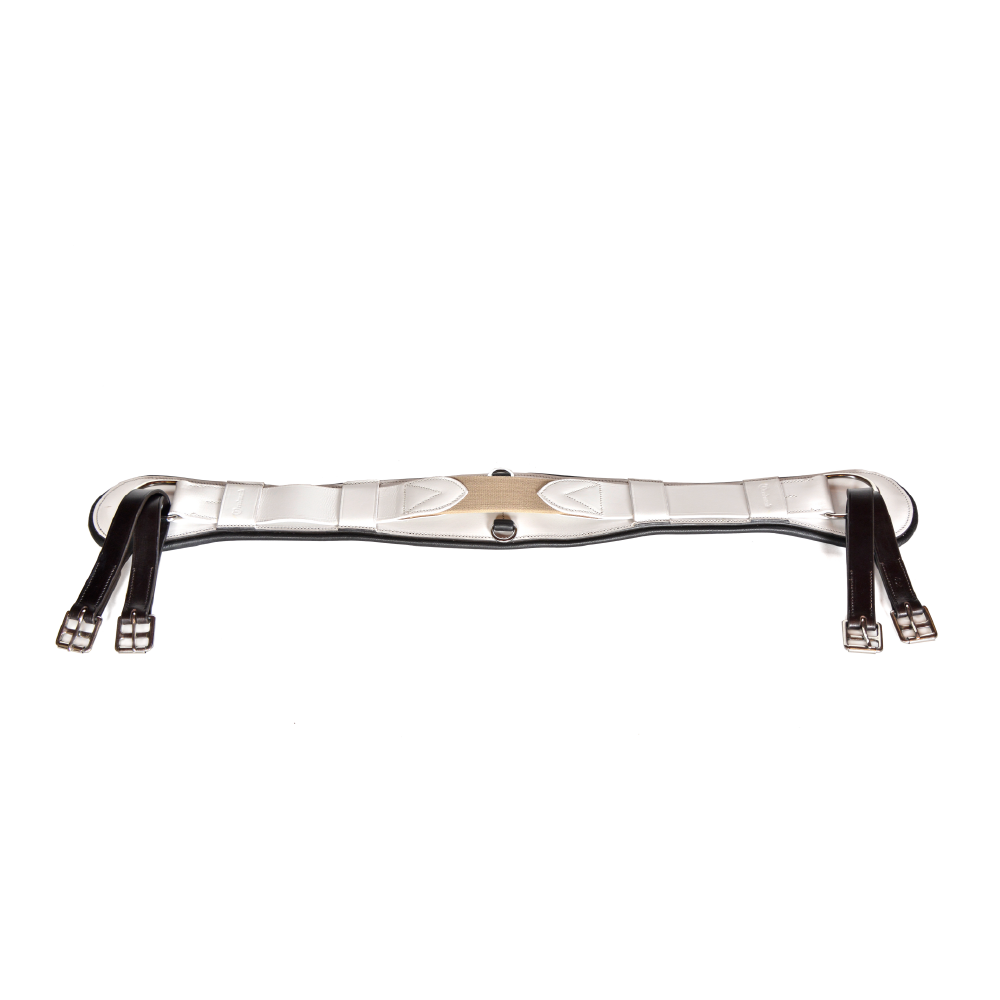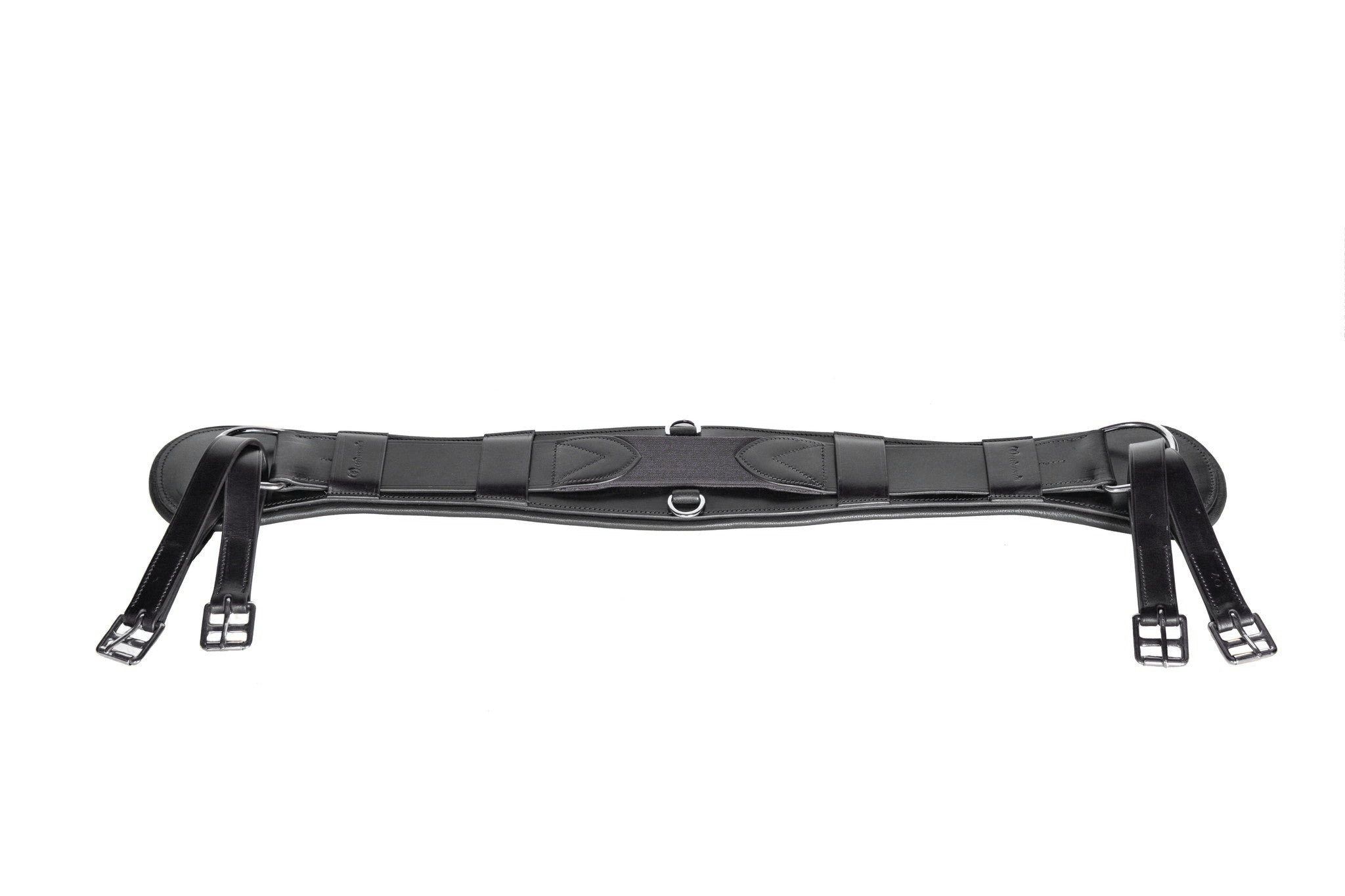 Stabil-Flex Girth
Sale price

$225.00

Regular price
How and Why We Built This:
-Elastic centre to allow proper breathing and movement
-Maximum girth stability and flex
-Soft cow hide leather padded
-Anatomically designed and shaped for cut back saddle use
-Humane Dee system allows for best adjustment
-Independent girth and padding system
-Dual directional centre dees
-Stainless steel hardware
Product Details
Stability, flexibility and comfort is exactly what this amazing girth offers. With five years of development and testing this is the best humane Dee girth on the market. The girth flexes (stretches) on an independent elastic system that is positioned in the center of the girth. This allows the girth to flex from where the horse breathes. Combined with an anatomical shape and a soft cow hide padding this humane girth offers performance enhancing properties that will be a positive addition to your everyday training or show equipment. The Stabil-Flex Girth also features 2 centre Dee rings to conveniently attach a martingale or brace cord. Updated fall down billet keepers have been added. All buckles and Dees are stainless steel.
Note:
We use natural English Bridle leather in our white girth's. This leather must be properly cared for and maintained. It's possible that this leather and other leathers may chemically react with non natural materials like the Gel in our Acavallo pads. Please store separately. 
"There is no other girth like the Stabil-Flex Girth on the market. The range of motion, the freedom of movement and the comfort that it allows can only enhance every horse's performance."
- Chuck Herbert, Cedarwood Farm
Ask the Experts Why They Choose Freedman's

Kristen Cater, Cater Stables
"The new World Cup HP is state of the art equipment. Freedman's has yet again taken saddle and rider fit and set up to a whole new level. The new bar system allows for more precise adjustments to insure your rider is in the most optimal position for them and their horse. All while maintaining the quality leather, seat and grip of the World Cup Super Grip. The stirrup bar adjustments are easy to use and the saddle maintains the same great look as before. We love it!"

Jimmy Stachowski, Stachowski Farms
"Freedman's new World Cup HP Saddle is a level above anything else out there. The adjustable bar system is new and has five positions that allow us to put our riders in the leg position that best suits them and their horse. It's the same great saddle, but with improved function and fit for the rider."

Merin Maggi, Maggi Stables
"I switched to the Hunter SG Saddle and have had amazing results. My old saddle, which was designed for jumping, was a little more slick and not as much comfort and stability. The difference I notice in the Freedman's, is you have shoulder freedom, you have comfort, a deeper seat, and a slightly larger saddle…you get a better performance from the horse and the rider."