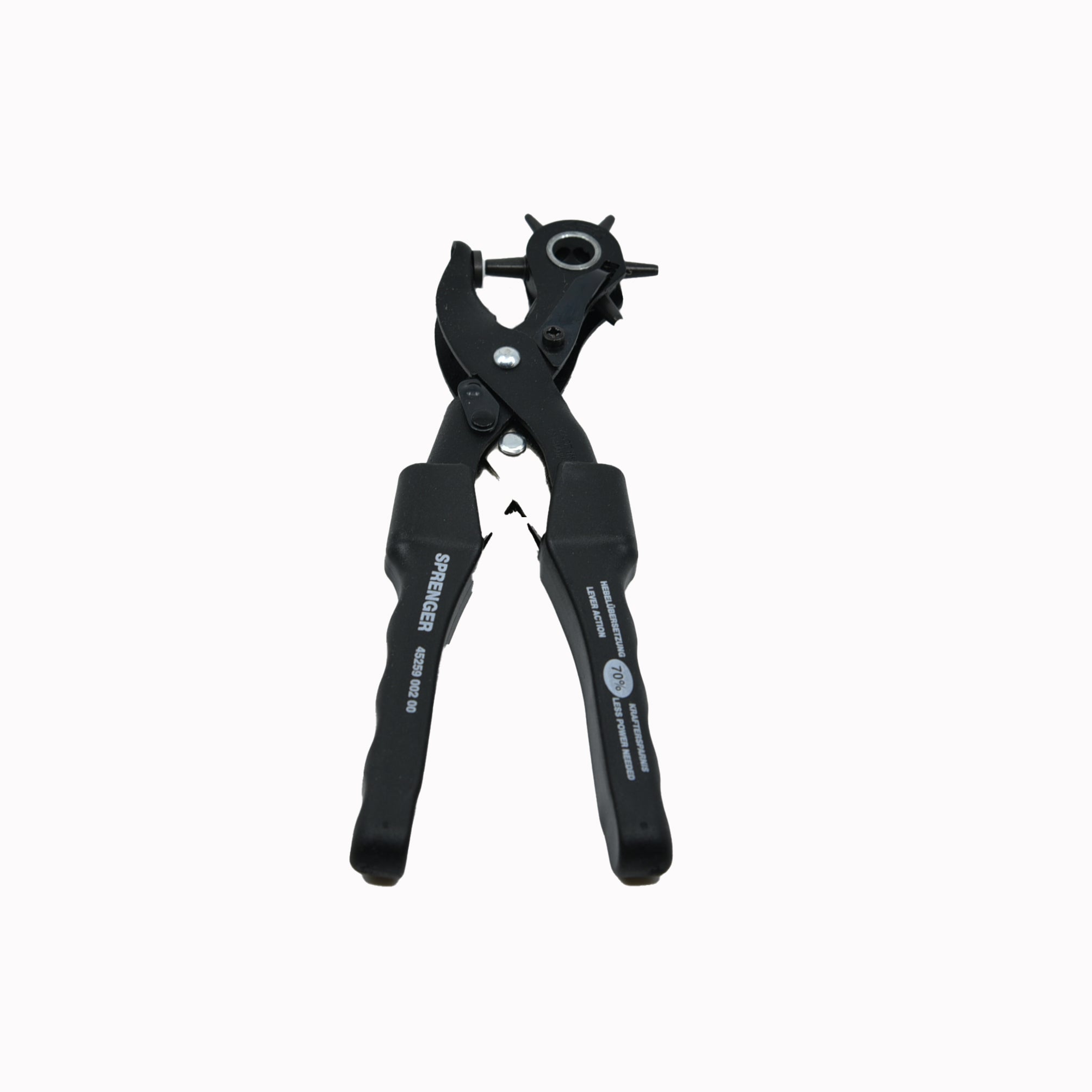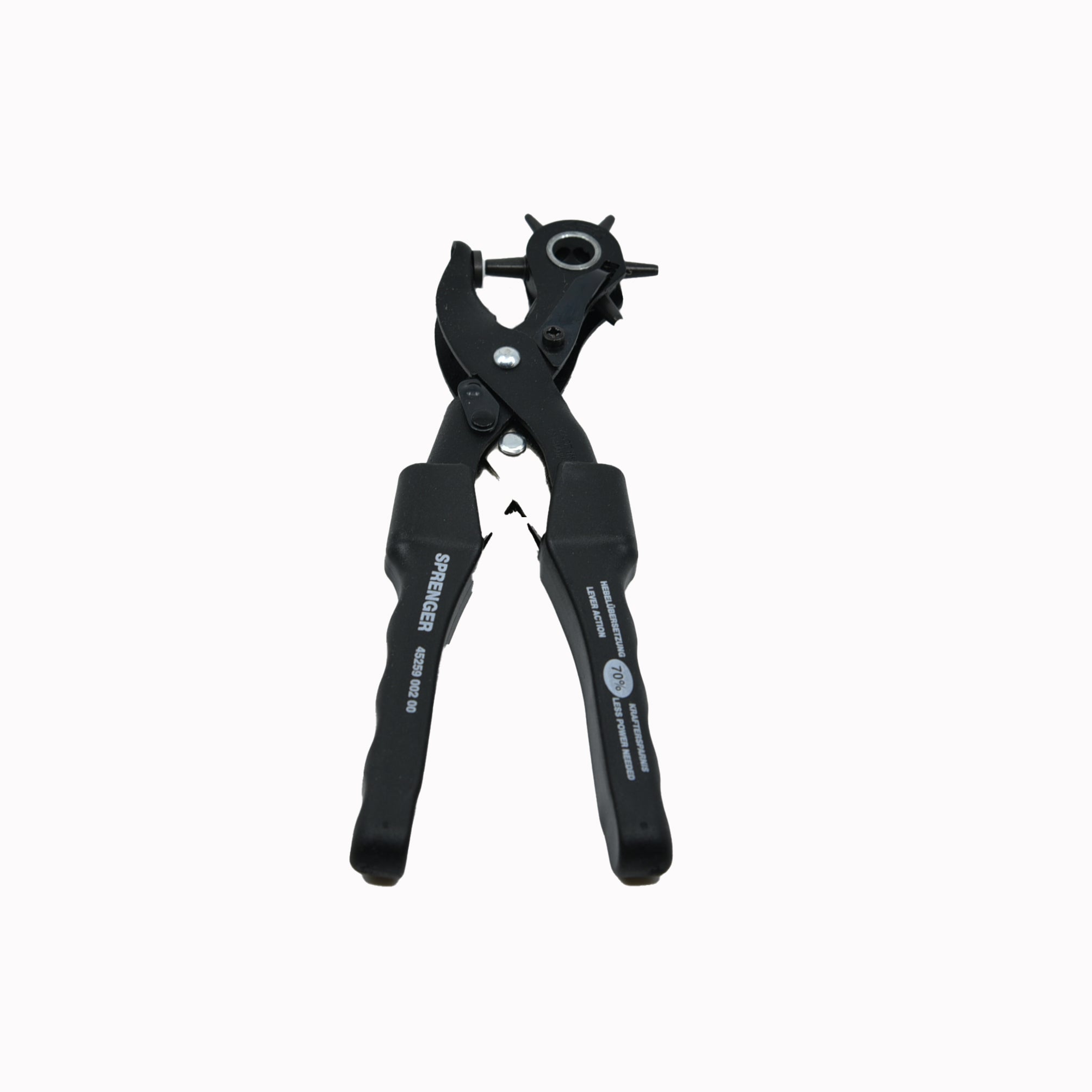 Sprenger Power Plier Leather Hole Punch
Sale price

$59.00

Regular price
What Makes This Punch So Great:
-70% power savings compared to conventional punch pliers
-Power pliers construction makes it easy to use
-Sharp high quality punching tubes
-A great addition to your tool box
-Shock Absorbing handle
-Strong rotary clip holds wheel in place
-Made in Germany
Product Details 
This is the best revolving leather hole punch available on the market. With its ease of use and high quality materials, you will have no issues punching round holes in leather straps. This punch is especially effective with single ply leather like bridle cheeks and cavesons.
Technical Note from David:
As this is a rotary hole punch (All the cutting tubes are fixed to round turn-style piece), technically designed to punch holes in single ply leather vs. double or even multiple ply items. This punch can be quite effective punching items like halter cheeks and thicker double harness parts. Please be cautious as the tube enters thicker 2 ply leathers from an angle which can throw off your orientation creating an offset hole.
Traditionally, Harness Makers punch's are individual tools for every size hole to be punched. This allows for a straight orientation drive thru multi thicknesses of leather. These punches are commonly found on our shop work bench's. As effective as they are they are not the most practical or convenient for barn use. of course like everything else thats old and good, they are not readily available on the market as well.
Ask the Experts Why They Choose Freedman's

Kristen Cater, Cater Stables
"The new World Cup HP is state of the art equipment. Freedman's has yet again taken saddle and rider fit and set up to a whole new level. The new bar system allows for more precise adjustments to insure your rider is in the most optimal position for them and their horse. All while maintaining the quality leather, seat and grip of the World Cup Super Grip. The stirrup bar adjustments are easy to use and the saddle maintains the same great look as before. We love it!"

Jimmy Stachowski, Stachowski Farms
"Freedman's new World Cup HP Saddle is a level above anything else out there. The adjustable bar system is new and has five positions that allow us to put our riders in the leg position that best suits them and their horse. It's the same great saddle, but with improved function and fit for the rider."

Merin Maggi, Maggi Stables
"I switched to the Hunter SG Saddle and have had amazing results. My old saddle, which was designed for jumping, was a little more slick and not as much comfort and stability. The difference I notice in the Freedman's, is you have shoulder freedom, you have comfort, a deeper seat, and a slightly larger saddle…you get a better performance from the horse and the rider."